8690 W LYKES TRL Homosassa, FL 34448
$3,900,000
8 Bed / 9 Bath with Garage
5488 Living Sq. Ft. Single Family Home
Comments
Located on 27.6 acres of pristine Florida land, Chassahowitzka Springs Riverfront Home and Acreage is a chance to own your very own private natural spring. This unique property offers privacy, adventure, and immediate access to a fisherman's paradise. Family members and friends can gather in the spacious, three-bedroom, three-bathroom home with, 3,744 square feet to entertain. The home features vaulted ceilings, an open floor plan, pool room, multiple offices, bar, elector, 2 car garage, storage rooms, and a screened-in porch overlooking Crab Creek Spring. The property contains multiple spring vents of Crab Creek Springs and additional smaller springs. These springs remain a refreshing seventy-two degrees which makes swimming or diving inviting. Another impressive feature of the property is a long boardwalk meandering along the property's waterfront and in between the many different cabins and buildings. This location is ideal for large groups or retreats and was once home to the Spirit Yoga Center, a world-renowned Yoga retreat and vacation site. This space includes a stand-alone conference building, along with four wood cottages that can accommodate up to 32! Other amenities include a greenhouse, barn, fire pit, and a beautiful boathouse. Roughly three hundred feet from the property line is the famous state-owned Seven Sisters Spring that offers activities such as hiking, camping, and kayaking. Surrounded by thousands of acres of state-owned land, this property provides seclusion and relaxation not commonly found in riverfront properties. Chassahowitzka Springs Riverfront Home and Acreage is eleven miles south of Homosassa, an hour drive north of Tampa International Airport, and two hours northwest of Orlando International Airport. This is a unique chance to purchase a natural Florida spring to enjoy with your family and friends. Description: Water Frontage: Water frontage on Chassahowitzka River, Springs on property Uplands/Wetlands: 1.83 ± uplands, 25.76 ± wetlands Structures & Year Built: 8 structures total • 3 bedroom/3 bathroom, 3,744 SF home built in 1990 • 1,600 SF stand-alone conference center • 4 cottages/cabins that sleep 8 each • Boathouse • Greenhouse Current Use: Residential Potential Recreational/Alt Uses: Kayaking, Springs diving, and boating Income Features: Potential to rent out to groups General Points of Interest: Property is roughly 840 FT north of the Seven Sisters Spring Parking lot. Surrounded by state SW FL Water Properties Taxes: $11,258 (2019) Amenities: Crab Creek Spring is a second magnitude spring and is located right below the dock & boathouse. Also on the property is a third magnitude spring that feeds into the main Chassowitzska Spring. Also on site are a boardwalk, multiple docks, and a fire pit.
Legal Description: MULTIPLE (AK3462680 & AK2852259)
---
Inquire About 8690 W LYKES TRL
If you have specific questions or would just like more information, HOMES IN THE SUN TEAM is here to help.
Call HOMES IN THE SUN TEAM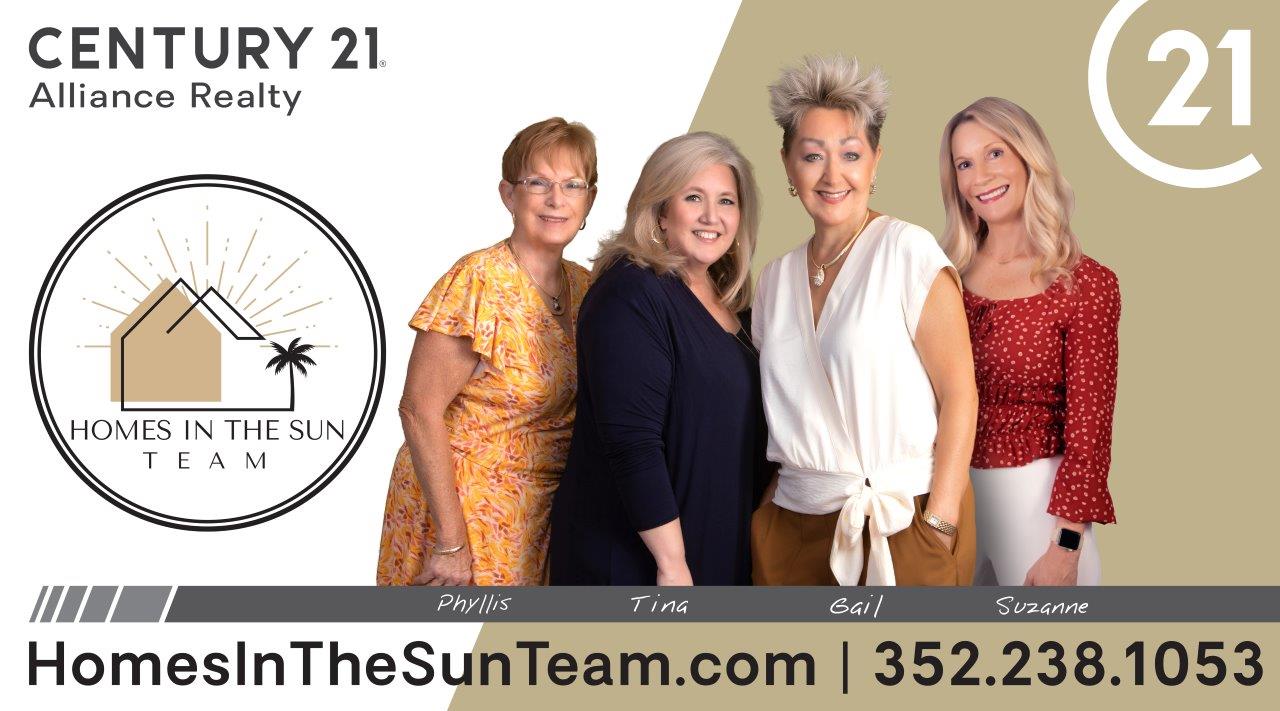 Request FREE No-Hassle Information
This listing provided by Cbc Saunders Ralston Dantzler