Buy A "Wealth-Creating" Investment Property With Our Experienced TEAM
HOMES IN THE SUN TEAM recognizes that real estate is cyclical in nature. With that knowledge, we expanded our market reach to include the "investment side" of single family residential real estate. Understanding that our Hernando County economic environment can also be affected by changes in those cyclical fluctuations, our team also realizes that such a scenario may open up opportunities on other levels, namely "residential income-producing properties". In 2013, Gail obtained the OICP (OwnAmerica Investment Certified Professional) certification which focuses on understanding real estate principles for building "long-term wealth" using real estate investments as "long-term assets".
Request FREE No-Hassle information from HOMES IN THE SUN TEAM to build your single family residential real estate investment portfolio TODAY! …we're all about YOU!
Request FREE No-Hassle Home Residential Investment Information
LEARN MORE ABOUT INVESTING IN HERNANDO COUNTY FLORIDA
When considering investing in single family residences, two well-known strategies to accomplish this are "Buy and Hold" or "Flipping". Each has its own pros and cons. Below are some of the significant reasons for purchasing single family residences as incoming-producing properties as "wealth-creating vehicles":
If interest rates increase, potential homes buyers may find that they can no longer qualify for a home mortgage based on their debt-to-income ratios. Therefore, many will turn to renting vs buying.
When deciding which investment property to buy and how YOU will manage that "long-term asset, YOU are in direct control, unlike investing in the stock market.
As you build your investment portfolio, and, as you use your rental income to pay down your debt on the properties, your "long-term wealth" increases over time.
For the disciplined investor, buying real estate is a very skillful way to build and protect your long-term net worth and increase your equity growth.
Why Invest In Real Estate With HOMES IN THE SUN TEAM?
Whatever your need, we have the best tools and resources at our fingertips to help you find THE perfect investment home in Hernando County.
Full-service Brokerage Established Since 1979
Chelsea Title of the Nature Coast
TEAM Advantage with Over 65+ Years Combined Experience
Unparalleled Name-Brand Recognition
Free Access to CENTURY 21 Moving Truck
Buyer Mortgage Pre-Approval Assistance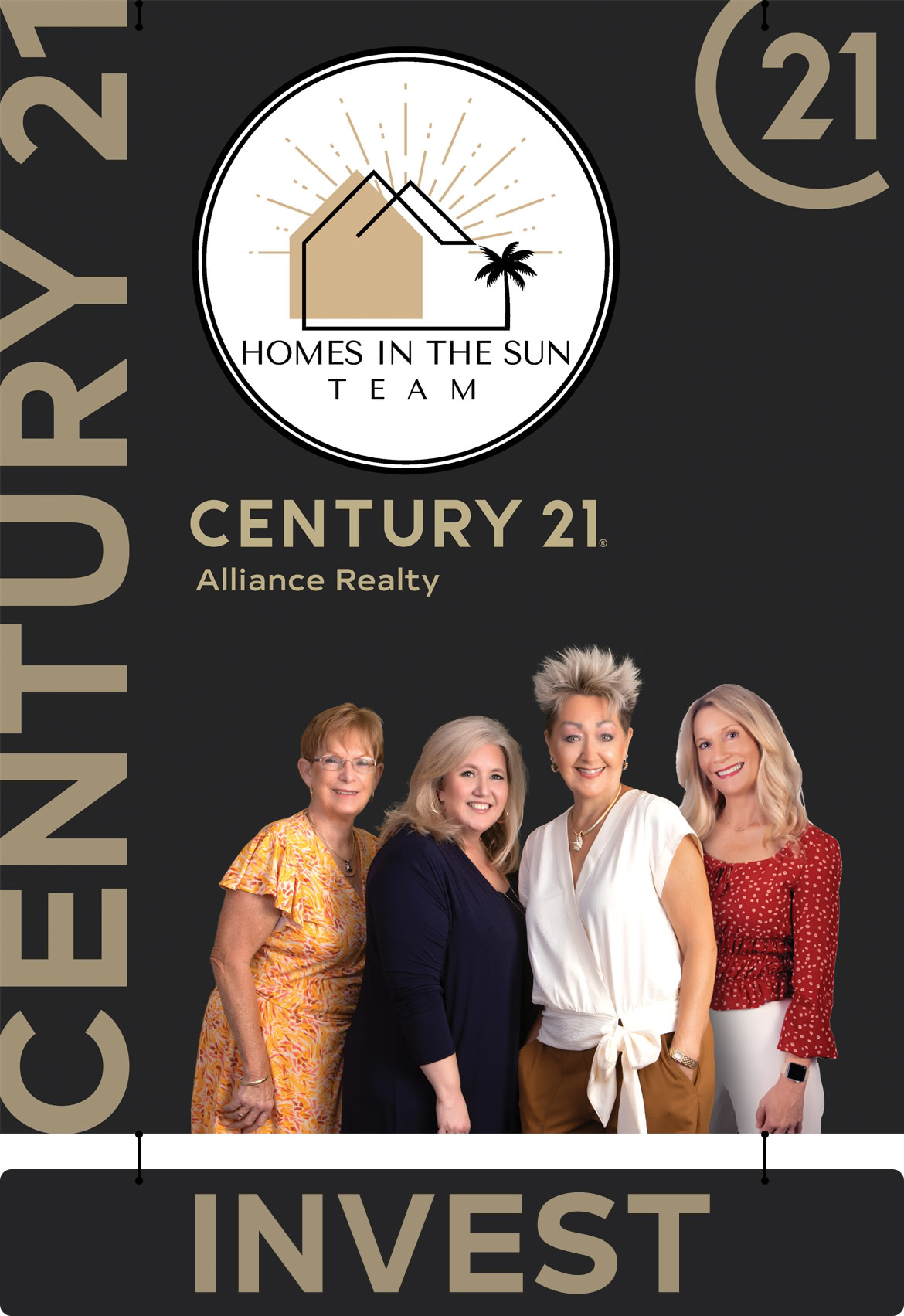 Highly Likely To Recommend
1/2023 Sold a Sterling Hills Home in Spring Hill FL for $372,750
From the moment Gail answered our phone call, we knew she was the right Realtor to sell our home because of her pleasant, professional manner and, most importantly, because of her experi...
More
---
Highly Likely To Recommend
12/2022 Sold a Silverthorn Home in Spring Hill FL for $565,000
Gail Spada was an excellent choice as agent for the sale of our home. She is knowledge, very experienced and focused on customer service. Gail worked on all aspects of the listing, contr...
More
---
Highly Likely To Recommend
12/2022 Sold a Silverthorn Villa in Spring Hill for $254,000
Gail did a great job helping us sell our villa. She was very knowledgeable and helpful. She made it very easy for us. I would highly recommend her to anyone selling or buying a property....
More
---